History
Since the early 90's, Guam dance companies and organizations have been steadily growing and evolving.  In the ballroom society for example, the events were hosted by local instructors such as Sonny Tolentino (Let's Dance), David Peele Jr. (Guam Dance), and Apaul Quilantang (University of Guam Dance Organization and Guam Entertainment Society). These businesses and organization promoted dance groups such as Guam Latin Dance Group 2014, UOG Dance Group and Guam Latin Dance 2017. Most of the Guam local dance companies individually promoted their concerts.
The Guam Latin Dance pioneer was Mr. David Cooper Peele Jr. He has been a Guam Latin dance performer since 1992 and became a local dance instructor and is still teaching today. His performance partner is his wife, Mrs. Tomoe Cooper. Mr. David is a trained teacher and received a certificate from World Salsa Congress Organization from Miami, Florida.
Around early 2000's another dance instructor continued and promoted the ballroom dance programs with the dance studio named, "Let's Dance." Mr. Sonny Tolentino promoted ballroom events with different international guest dance instructors around Asia like Philippines and Japan. In 2014, Let's Dance promoted the Argentine Tango event and workshop with the international Argentine Tango performers and dance instructors from Argentina, Ms. Laila Resk and Leandro Oliver. On November 28 and 29, 2016, Let's Dance also presented Lenny and Mio from VIDA LATINA Dance Co – Osaka, Japan. In 2015, Let's Dance also invited and presented professional and international dancers from Dominican Republic.
From 2013 to 2016 at the University of Guam, Apaul Quilantang promoted the UOG Ballroom Dance Group (BDG) events each end of the semester and brought the dancers to Saipan in 2015 representing Guam. The UOG BDG provided a Salsa Dance Workshop to the Saipan residents.
In 2016, Ms. Quilantang founded the Guam Entertainment Society and presented the event and workshop "Yes! You Can Dance!" with the international Latin Dancer and World Champion from Hong-Kong, Ms. Sherman Mosquito. Ms. Sherman Mosquito was sponsored by Dr. Ibrahim Aburizik..
In 2018, Guam Entertainment Society hosted the first ever Guam Latin Dance Festival on April 26, 27, 28, & 29.  This 4 day event featured international artist from Singapore, Switzerland, South Korea, Japan, and USA.  The featured artist was the World Salsa Champion from Singapore, the beautiful & talented Ms. Starlin.  Check out her amazing skills.
Visit our Activities page to find out current events..
Meet the Guam Latin Dance Family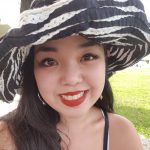 Ms. Apaul – General Manager
Event Coordinator and founder of the Guam Entertainment Society.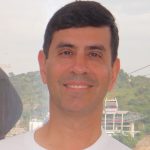 Mr. Daniel – Technical Director
Assistant Coordinator, Webmaster, Computer Graphics, Video Editor, Music Editor, Problem Solver, Handy Man and Salsa & Bachata teacher.  You need something done? Yea, I'm the guy!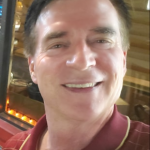 Mr. Peter – Dance Instructor & Performer
Traveled around the world to take training from the most prominent Latin dance instructors available.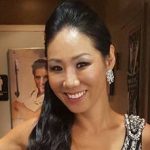 Ms. Linda – Kentos Manager

Salsa & Bachata