Guam Entertainment Society proudly presents the Guest Stars of the 

Guam

Latin

Dance

Festival!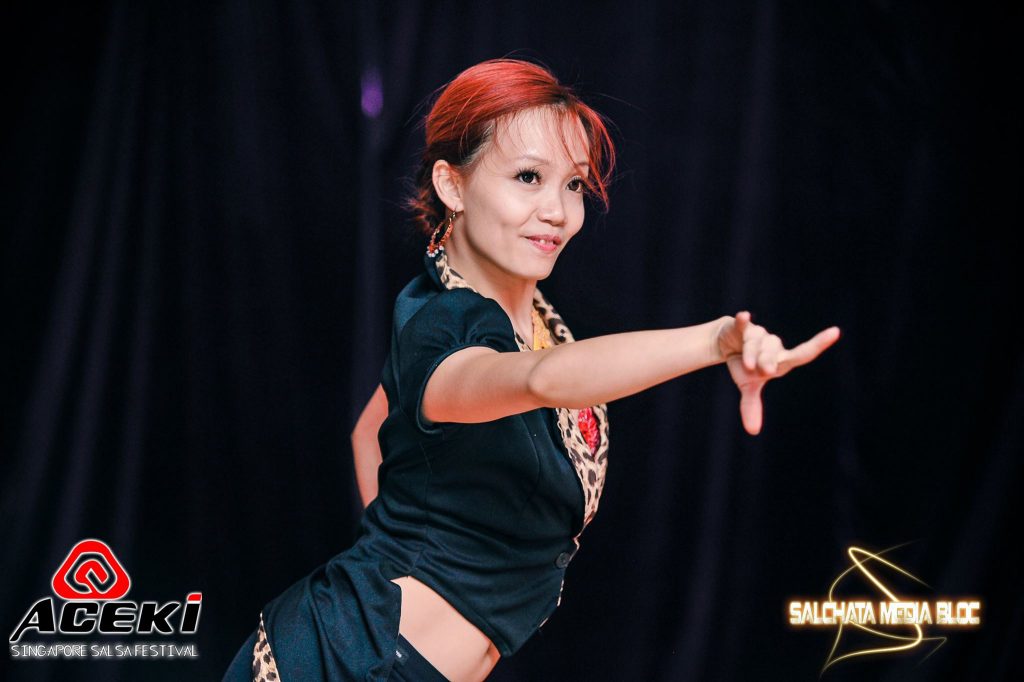 The featured artist is the beautiful and talented Ms. Choo Yanquing a.k.a "Starlinn". Starlinn is from Singapore and is one of the top Salsa dancer & instructor in the world. She has been featured on many TV & Newspapers around Asia. She has been invited as a performer, artist, teacher & judge for many Salsa Dance Competitions, Festivals, Congresses & assignments including USA, England, France, Germany, Argentina, Cuba, Australia, Singapore, Thailand, Malaysia, Indonesia, Brunei, India, Shanghai, Beijing, Guangzhou, Nanjing, Maldives, Hong Kong & Taiwan. In 2006, Starlinn received the NUS Student Achievement Award in Arts & Culture for her achievements in dance. She is the Champion of the Singapore 1st Open Salsa Competition 2005 & Professional Salsa Competition 2005. She has worked on & appeared in many Chinese, Tamil & English TV programs in Singapore.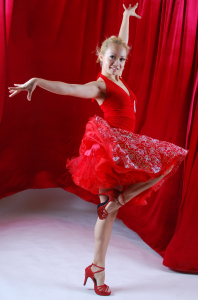 Starlinn has over 15 years of Ballet experience before she joined the IHDC program and now teaches over 50 different types of dances. She is known for bringing the Hip-hop and Belly-dancing styles into Salsa in Asia and introduced Zouk, Kizomba and Reggaeton to Singapore. She was the lead choreographer for: Asia's First Salsa Musical Comedy that was premiered at the Summer Dancefit 2006 with a revise performance at Kallang Theater later that year, Salsa for Beginners (Kallang Theater) in the Singapore Salsa Congress 2006 and Hokkien Salsa in the Singapore Salsa Festival 2007 and Christmas Salsa in Victoria Theatre in December 2007. Between 2004 to 2006 she produced over 20 dance DVDs, which are distributed globally through retail channels. She also designed a range of Salsa Dance Shoes on sale at selected retail stores worldwide.

---
George & Emily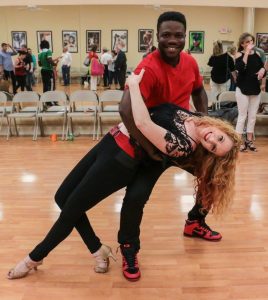 Mr. George Lawson is the owner of the Shreveport Louisiana Dance Studio. He focused in dancing ballroom for 4 years. He succeeded in learning and performing Salsa, Bachata and Kizomba around the world. George is a student of the world top Kizomba dancers, Mr. Tony Pirata and Sarah Lopez.
Ms. Emily Frenchi started focusing in dancing since 2013. She joined local Bachata Team "SeduXion" and the Jazz Team "Mademoiselle". Frenchi became a performer all over the US in two years. The top events included Los Angeles Bachata Festival 2014 and DC Bachata Festival 2014. She traveled extensively to around the world to learn and improve her Salsa, Bachata, Kizomba & Brazilian Zouk. Frenchi is currently performing a Bachata Cabaret routine up to now.